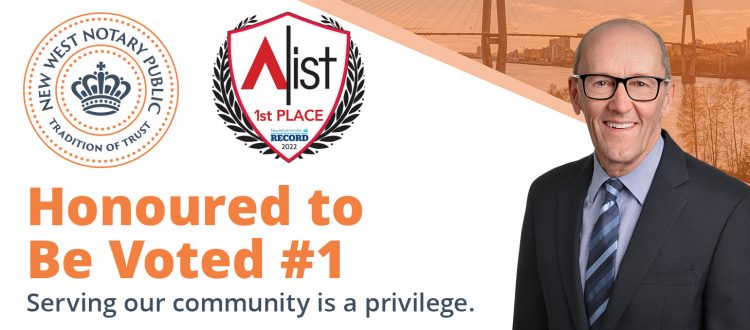 New West Notary Public wins 1st Place on The New Westminster Record A-List 2022!
We are proud to share that The Record readers voted for us as their favourite Notary Public in New Westminster!
Each year, The Record A-List recognizes the best businesses, destinations and services in Burnaby and New Westminster. This year, we were delighted to learn that we won the Notary Public category.
Thank you New West voters. We are grateful for your confidence and trust in us – you're 1st place with us too!
Along with this recognition, our clients also have given us reviews which you can read here.